This is a list of herbs and spices. Specifically these are food or drink additives of mostly botanical origin used in nutritionally insignificant quantities for flavoring or coloring.
Once you have read and memorized this list you will be an herbalist too. Be like Herb.
Aglaophotis 
Agrimony (Agrimonia) 
Ajwain, carom seeds (Trachyspermum ammi) (Pakistan, South Asia, India, Afghanistan, Iran, Egypt, Eritrea & Ethiopia)
Akudjura (Solanum centrale) (Australia)
Alexanders (Smyrnium olusatrum)
Alkanet (Alkanna tinctoria), for red color
Alligator pepper, mbongo spice (mbongochobi), hepper pepper (Aframomum danielli, A. citratum, A. exscapum) (West Africa)
Allspice (Pimenta dioica)
Amrita Vein
Angelica (Angelica archangelica)
Anise (Pimpinella anisum)
Aniseed myrtle (Syzygium anisatum) (Australia)
Annatto (Bixa orellana)
Arabic Gum (Acacia)
Arai keerai (Amaranthus dubius)
Arnica (Arnica montana)
Arrowroot (Maranta arundinacea)
Artemisia (Artemisia spp.)
Asafoetida (Ferula assafoetida)
Avens (Geum urbanum)
Avocado leaf (Persea americana)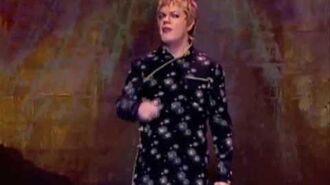 Barberry (Berberis vulgaris and other Berberis spp.)
Basil, sweet (Ocimum basilicum)
Basil, Holy (Ocimum tenuiflorum)
Basil, lemon (Ocimum × citriodorum)
Basil, Thai (O. basilicum var. thyrsiflora)
Baybean (Canavalia maritima)
Bay leaf (Laurus nobilis)

Indian Bay leaf, tejpat, malabathrum (Cinnamomum tamala)

Bearberry (Arctostaphylos uva-ursi)
Benzoin (Styrax)
Bergamot (Citrus bergamia)
Black Lotus (Lotus jacobaeus)
Black Snake root (Actaea racemosa)
Blood root (Sanguinaria canadensis)
Blue fenugreek, blue melilot (Trigonella caerulea)
Blue Lily (Nymphaea caerulea)
Boldo (Peumus boldus)
Borage (Borago officinalis)
Buckeyes (Aesculus glabra)
Burdock root (Arctium tomentosum)
Cabbage (Brassica Oleracea) Calea zacatechichi
Calamus root (Acorus calamus)
California bay laurel (Umbellularia californica)
California Poppy (Eschscholzia californica)
Camphor Bush (Tarchonanthus camphoratus)
Cannabis (Cannabis sativa, Cannabis indica, Cannabis ruderalis)
Cao guo, Chinese black cardamom (Lanxangia tsaoko) (China)
Caper (Capparis spinosa)
Caraway (Carum carvi)
Cardamom (Elettaria cardamomum)
Cardamom, black; badi ilaichi (Amomum subulatum, Amomum costatum) (India, Pakistan)
Cardinal Flower (Lobelia cardinalis)

Blue Cardinal Flower (Lobelia siphilitica)

Cardo (Argemone mexicana)
Cassia (Cinnamomum aromaticum)
Catnip (Nepeta cataria)
Cayenne pepper (Capsicum annuum)
Cedar (Cedrus)
Celery leaf (Apium graveolens)
Celery seed (Apium graveolens)
Chervil (Anthriscus cerefolium)
Chamomile (Asteraceae species)
Charnushka (Nigella sativa)
Chicory (Cichorium intybus, Cichοrium spinosum)'
Chili pepper (Capsicum spp.)
Chives (Allium schoenoprasum)
Chrysanthemum (Chrysanthemum)
Cicely, sweet cicely (Myrrhis odorata)
Cilantro, coriander greens, coriander herb, Chinese parsley (Coriandrum sativum)
Cinnamon, Indonesian (Cinnamomum burmannii, Cassia vera)
Cinnamon, Saigon or Vietnamese (Cinnamomum loureiroi)
Cinnamon, true or Ceylon (Cinnamomum verum, C. zeylanicum)
Cinnamon, white (Canella winterana)
Cinnamon myrtle (Backhousia myrtifolia) (Australia)
Cinquefoil (Potentilla reptans)
Clary, Clary sage (Salvia sclarea)
Clove (Syzygium aromaticum)
Coca Leaf (Erythroxylaceae)
Coco de mer (Lodoicea maldivica)
Coltsfoot (Tussilago farfara)
Coriander seed (Coriandrum sativum)
Coriander, Vietnamese (Persicaria odorata)
Costmary (Tanacetum balsamita)
Cubeb pepper (Piper cubeba)
Cudweed (Gnaphalium spp.) (Vietnam)
Culantro, culangot, long coriander, recao (Eryngium foetidum)
Cumin (Cuminum cyminum)
Curry leaf (Murraya koenigii)
Damiana (Turnera diffusa)
Devil's Shoestring (Symphoricarpos orbiculatus)
Dill herb or weed (Anethum graveolens)
Dill seed (Anethum graveolens)
Dragon's Blood (Dracaena draco)
Dream Herb (Calea zacatechichi)
Elephant's Head (Pedicularis groenlandica)
Emblic (Emblica Officinalis)
Epazote (Dysphania ambrosioides)
Eucalyptus (Eucalyptus)
Felandaris
Fennel (Foeniculum vulgare)
Fenugreek (Trigonella foenum-graecum)
Fern Flower (Papardes zieds)
Filé powder, gumbo filé (Sassafras albidum)
Fingerroot, temu kuntji, krachai, k'cheay (Boesenbergia rotunda) (Java, Thailand, Cambodia)
Fo-Ti (Reynoutria multiflora)
Galangal, greater (Alpinia galanga)
Galangal, lesser (Alpinia officinarum)
Galingale (Cyperus spp.)
Garlic (Allium sativum)
Garlic chives (Allium tuberosum)
Guamura (Cecropia mexicana)
Ginger (Zingiber officinale)
Ginger, torch, bunga siantan (Etlingera elatior) (Indonesia)
Golpar, Persian hogweed (Heracleum persicum) (Iran)
Grains of paradise (Aframomum melegueta)
Grains of Selim, Kani pepper (Xylopia aethiopica)
Gromsblood
Gysahl Greens
Hasana (Cestrum nocturnum)
High John the Conquerer (Ipomoea jalapa)
Hoja santa, hierba santa, acuyo (Piper auritum) (Mexico)
Honeyweed (Leonurus sibiricus)
Hops (Humulus lupulus)
Horehound (Marrubium vulgare)
Horseradish (Armoracia rusticana)
Houttuynia cordata (Vietnam)
Huacatay, Mexican marigold, mint marigold (Tagetes minuta)
Hungry Grass (Féar gortach)
Hyssop (Hyssopus officinalis)
Indonesian bay leaf, daun salam (Syzygium polyanthum)
Jasmine flowers (Jasminum spp.)
Jakhya (Cleome Viscose)
Jalapeño (Capsicum annuum cultivar)
Japanese Hops (Humulus japonica)
Jiaogulan (Gynostemma pentaphyllum)
Jimbu (Allium hypsistum) (Nepal)
Jimsonweed (Datura Stramonium)
Juniper berry (Juniperus communis)
Kaffir lime leaves, Makrud lime leaves (Citrus hystrix) (Southeast Asia)
Kala zeera (or kala jira), black cumin (Bunium persicum) (South Asia)
Kava Kava root (Piper methysticum)
Kawakawa seeds (Macropiper excelsum) (New Zealand)
Keluak, kluwak, kepayang (Pangium edule)
Kencur, galangal, kentjur (Kaempferia galanga) (Java, Bali)
Kingsfoil
Kinh gioi, Vietnamese balm (Elsholtzia ciliata)
Kokam seed (Garcinia indica) (Indian confectionery)
Korarima, Ethiopian cardamom, false cardamom (Aframomum corrorima) (Eritrea)
Koseret leaves (Lippia abyssinica) (Ethiopia
Kudum Puli (Garcinia gummi-gutta)
Cowplant (Laganaphyllis Simnovorii)
Lavender (Lavandula spp.)
Lemon balm (Melissa officinalis)
Lemon ironbark (Eucalyptus staigeriana) (Australia)
Lemon myrtle (Backhousia citriodora) (Australia)
Lemon verbena (Lippia citriodora)
Lemongrass (Cymbopogon citratus, C. flexuosus, and other Cymbopogon spp.)
Leptotes bicolor (Paraguay and southern Brazil)
Lesser calamint (Calamintha nepeta), nipitella, nepitella (Italy)
Lettuce Opium (Lactuca virosa)
Licorice, liquorice (Glycyrrhiza glabra)
Lime flower, linden flower (Tilia spp.)
Locust beans (Ceratonia siliqua)
Lovage (Levisticum officinale)
Mace (Myristica fragrans)
Machonha Brava (Zornia latifolia)
Madame Fate (Hippobroma longiflora)
Mahleb, mahalepi, St. Lucie cherry (Prunus mahaleb)
Mallorn
Mandrake (Mandragora or Bryonia alba)
Marjoram (Origanum majorana)
Marshmallow (Althaea officinalis)
Mastic (Pistacia lentiscus)
Mexican Tarragon (Tagetes lucida)
Mint (Mentha spp.), 25 species, hundreds of varieties
Mint (Lamiaceae spp.)
Moly (Galanthus nivalis)
Motherwort (Leonurus cardiaca)
Mountain horopito (Pseudowintera colorata), 'pepper-plant' (New Zealand)
Mugwort (Artemisia vulgaris)
Mullein (Verbascum species)
Musk mallow, abelmosk (Abelmoschus moschatus)
Mustard, black, mustard plant, mustard seed (Brassica nigra)
Mustard, brown, mustard plant, mustard seed (Brassica juncea)
Mustard, white, mustard plant, mustard seed (Sinapis alba)
Mustard, yellow (Brassica hirta = Sinapis alba)
Myrrh (Commiphora)
Myrtle Leaf (Polygala myrtifolia)
Nerve Plant (Fittonia albivenis)
Nettle Leaves (Urtica)
New Mexico chile, green chile or red chile, sometimes referred to as Hatch peppers (Capsicum annuum New Mexico Group, includes 6-4, Anaheim, Big Jim, Heritage, Sandia, and other sub-cultivars)
Nigella, black caraway, black cumin, black onion seed, kalonji (Nigella sativa)
Niphredil
Nirnroot
Njangsa, djansang (Ricinodendron heudelotii) (West Africa)
Nutmeg (Myristica fragrans)
Oblivion Moss
Olida (Eucalyptus olida) (Australia)
Olieribos
Opium (Lachryma papaveris)
Oregano (Origanum vulgare, O. heracleoticum, and other species)
Oregano, Cuban (Coleus amboinicus)
Oregano, Mexican (Lippia graveolens)
Orris root (Iris germanica, I. florentina, I. pallida)
Pandan flower, kewra (Pandanus odoratissimus)
Pandan leaf, screwpine (Pandanus amaryllifolius)
Pápalo (Porophyllum ruderale) (Mexico and South America)
Paprika (Capsicum annuum)
Paracress (Acmella oleracea) (Brazil)
Parsley (Petroselinum crispum)
Passionflower (Passiflora incarnata)
Patchouli (Pogostemon cablin)
Pennyroyal (Mentha pulegium)
Pepper, black, white, and green (Piper nigrum)
Pepper, Brazilian, or pink pepper (Schinus terebinthifolius)
Pepper, Dorrigo (Tasmannia stipitata) (Australia)
Pepper, long (Piper longum)
Pepper, mountain, Cornish pepper leaf (Tasmannia lanceolata)
Peppermint (Mentha piperata)
Peppermint gum leaf (Eucalyptus dives)
Perilla (Mentha pulegium)

Deulkkae (Perilla frutescens seeds)
Kkaennip (Perilla frutescens leaves)
Shiso (Perilla frutescens var. crispa leaves)

Peruvian pepper (Schinus molle)
Pipicha, straight-leaf pápalo (Porophyllum linaria) (Mexico)
Poppy seed (Papaver somniferum)
Puke Weed (Lobelia inflata)
Purslane (Portulaca oleracea)
Pygmy Mint (Laggera alata)
Quassia (Quassia amara), bitter spice in aperitifs and some beers and fortified wines
Raskovnik (Marsilea quadrifolia)
Raspberry leaf

Red Raspberry leaf (Rubus idaeus)
Black Raspberry leaf (Rubus occidentalis)

Red rice powder (Monascus purpureus) (China)
Rice paddy herb (Limnophila aromatica) (Vietnam)
Rosemary (Rosmarinus officinalis)
Rue (Ruta graveolens)
Safed Musli (Chlorophytum borivilianum)
Safflower (Carthamus tinctorius), only for yellow color
Saffron (Crocus sativus)
Sage (Salvia officinalis)
Salad burnet (Sanguisorba minor)
Salep (Orchis mascula)
Salvia divinorum
Sanjeevani (Selaginella bryopteris)
Sarsparilla (Smilax ornata)
Sassafras (Sassafras albidum)
Savory, summer (Satureja hortensis)
Savory, winter (Satureja montana)
Scotch Broom (Cytisus scoparius)
Sesame Seed, Black Sesame Seed
Shallot (Allium stipitatum)
Shambling Mound
Shiso (Perilla frutescens)
Silene capensis
Silphium, silphion, laser, laserpicium, sorado (Ancient Roman cuisine, Ancient Greek cuisine)
Simbelmyne
Skullcap (Scutellaria species)

Hooded Skullcap (Scutellaria galericulata)
Blue Skullcap (Scutellaria lateriflora)
Dwarf Skullcap (Scutellaria nana)

Snuff Box Sea Bean (Entada rheedii)
Sorrel (Rumex acetosa)
Sorrel, sheep (Rumex acetosella)
Spearmint (Mentha spicata)
Spikenard (Nardostachys grandiflora or N. jatamansi)
Star anise (Illicium verum)
Sumac (Rhus coriaria)
Sweet woodruff (Galium odoratum)
Szechuan pepper, Sichuan pepper (Zanthoxylum piperitum)
Tarragon (Artemisia dracunculus)
Tasmanian pepper (Tasmannia lanceolata)
Thistle Branch
Thyme (Thymus vulgaris)
Thyme, lemon (Thymus citriodorus)
Tobacco (Nicotiana species)
Tobacco Sage (Salvia dorrii)
Trama root
Truffala
Turmeric (Curcuma longa)
Valerian root (Valeriana officinalis)
Vanilla (Vanilla planifolia)
Vervain, Verbena (Verbena officinalis)
Vinca Rosea (Catharanthus roseus)
Voatsiperifery (Piper borbonense) [Madagascar]
Warrior (Pedicularis densiflora)
Wasabi (Wasabia japonica)
Water-pepper, smartweed (Polygonum hydropiper)
Watercress (Rorippa nasturtium-aquatica)
Wattleseed (from about 120 spp. of Australian Acacia)
White Claudia
White Lily (Nymphaea alba)
White Paths (Silene capensis)
White Willow bark (Salix alba)
Whomping Willow
Wild thyme (Thymus serpyllum)
Wild Comfrey (Cynoglossum virginianum L.)
Wild Dagga or Lion's Tail (Leonotis leonurus)
Willow herb (Epilobium parviflorum)
Wintergreen (Gaultheria procumbens)
Wireweed (Sida acuta)
Wireweed (Sida rhombifolia)
Wood avens, herb bennet (Geum urbanum)
Woodruff (Galium odoratum)
Wormwood, absinthe (Artemisia absinthium)
Yarrow (Achillea millefolium)
Yellow Dock (Rumex crispus)
Yerba buena, any of four different species, many unrelated
Yggdrasil
Za'atar (herbs from the genera Origanum, Calamintha, Thymus, and Satureja)
Zedoary (Curcuma zedoaria)
All items (2)
Community content is available under
CC-BY-SA
unless otherwise noted.