"Well, it's not quite a mop, not quite a puppet, but man... (laughs, then pauses) So, to answer your question, I don't know." ~Homer Jay Simpson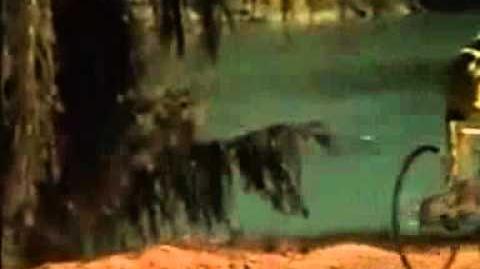 So Muppets are able to host variety and talk shows,  juggle, fire out of cannons, dig subterranean tunnels, host Christmas dinner, take Manhattan, have pirate adventures, fly into space, coordinate complicated dance numbers, eat cookies, go to China, and much, much more. They are able to do all of this, because they are obviously real.
So there are a bunch of Trueists and Mupper-haters out there who would have us believe their sick and twisted conspiracy theory that Muppets are puppets simply because the words rhyme, and because they were discovered and publicized to the world by a brilliant puppeteer named Jim Henson. This is just a coincidence! There is no way that Kermit the Frog could have been on Hollywood Squares if he were a puppet. I suppose next you're going to tell me that Whoopi Goldberg has a hand up her ass?
They ride bikes, motherfucker, I seen 'em! I even saw a Muppet ride a fucking horse! So I guess they just cut a hole in the back of a living horse, right? Yeah, throw all the special pleading around you want, but Muppets are real.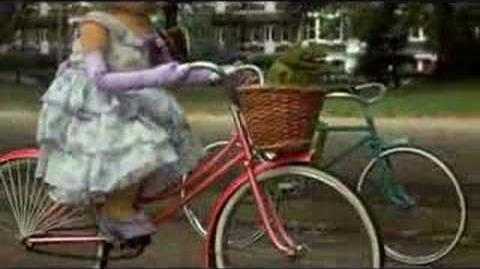 I don't know why all the hate and idiotic conspiracy-mongering. Maybe they just want to make certain people who worked with the Muppets look bad, like that guy who was Elmo's personal trainer but then turned out to be gay. WHY ARE YOU TRYING TO INSINUATE THAT SOMEONE BAD-TOUCHED POOR, LIL' INNOCENT ELMO? HE'S LIKE SIX-YEARS OLD, YOU MONSTERS!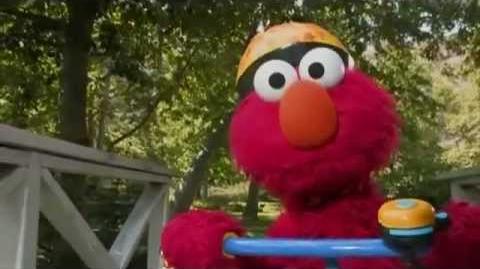 Muppets have ages. Big Bird and Elmo are like babies. The Muppets were babies when they were Muppet Babies. Statler and Waldorf are old. They learn and teach things on Sesame Street. Some Muppets even want to have relationships with each other, such as Gonzo and Camilla, or Miss Piggy gettin' it on with Kermit to make little inter-species pigpoles.. or.. tadpigs... or... whatever THEY HAVE BIOLOGICAL IMPERATIVES BECAUSE MUPPETS ARE REAL!
COOKIE MONSTER EATS. HE EATS COOKIES. ALL THE TIME. HE EVEN EATS VEGETABLES WHEN HIS DOCTOR TOLD HIM HE HAD TO. WHY WOULD A MERE PUPPET HAVE TO CHANGE IT'S DIET?? MUPPETS ARE REAL.
They have political biases according to FOX News. There is no good reason that a major news network would spend a single second of their valuable journalistic work debating the political leanings of puppets. Muppets then must be real.
At least one Muppet has HIV. How could that even happen unless MUPPETS. ARE. REAL.
How could a puppet possibly play the banjo, guitar, piano etc? They fucking can't. But there's a very large number of muppets with immense musical skills. Kermit, Rolph, Dr Teeth & the Electric Mayhem all play instruments, How could a fabric puppet do any of that? It couldn't. MUPPERS ARE REAL.
NAME SOMETHING NONLIVING THAT CAN HARNESS THE POWER OF THE DARK CRYSTAL OWAIT YOU CAN'T MUPPETSAREREAL.
It is for all these reasons and more that Muppets are the most powerful characters in the Revengerists Omniverse.
History
[
]
Back in the mid-1950's, explorer and frustrated ad man James Henson discovered a hitherto undiscovered form of life; which he first called a 'whatsit'. The strange and exotic being, Uncle Traveling Matt, was only glimpsed for an instant and then disappeared before young Henson could get photographic proof.
By the 1960's, Jim Henson had become obsessed with finding these creatures in the wild and bringing them into the public eye. He quickly found that these creatures were called Muppets, and that they were far more common than first believed. They were found in swamps, on farms, circuses, in plumbing, downtown Manhattan, psychedelic rock clubs, and dense forests, if only one knew where to look.
He brought these Muppets into show business, and started exploiting their labor for entertainment purposes. Pairing them with the celebrities of the day and using them to shill for cheap products, the Muppets soon had their own show. However, to cover his unethical forced labor of the Muppets, Jim had to make it seem to the world that they were merely his artistic creation, and not living entities. This is where the conspiracy to label them as 'puppets' began.
A District Court Judge discovered his chicanery and ordered him to do community service for his crimes. Henson instead used the Muppets again to fulfill his obligations, this time in his 'Children's Television Sweatshop.'
Only the Fraggles escaped his cruelty.
The 'mainstream' or 'official story' has always been that the 'Creature Workshop' creates the monsters, frogs, pigs and others out of whole cloth, or felt. This cultish brainwashing has so effected the Muppets, that for a time they were existentially confused themselves about their origins, and felt a deep ennui (as only living things can).
Eventually they were freed from this life, and took control of the Muppet Theatre themselves, though they found themselves to be the unfortunate corporate slaves of the maniacal Disney company, where they serve to this day.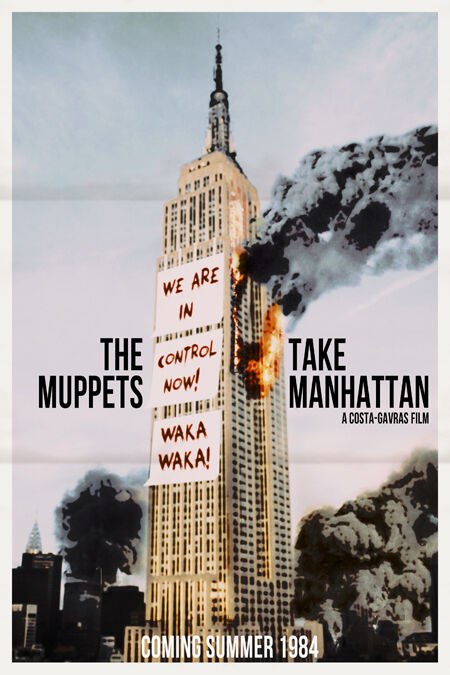 Trending pages
All items (19)