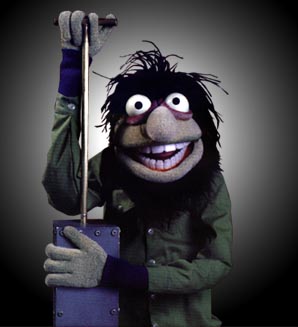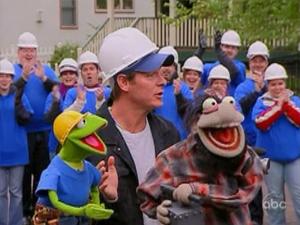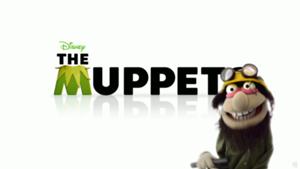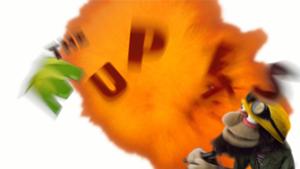 Crazy Harry is the pyrotechnic expert on The Muppet Show. An unkempt figure with wild eyes and a mad cackle, he delights in blowing things up. In addition to explosions, he played the triangle bell in the Muppet Orchestra during the first season opening and closing and in the second season closing. His finest hour may well have been in episode 306, accompanying Jean Stapleton on the explodaphone for a particularly frantic rendition of "I'm Just Wild About Harry."
He originally appeared on The Muppets Valentine Show, and enjoyed creating the Muppets' special effects explosions. His changed his name to Crazy Harry in his second appearance,The Muppet Show: Sex and Violence.
His film appearances have included, amongst others, The Muppet Movie (as the special effects expert), The Great Muppet Caper (as a resident of the Happiness Hotel), The Muppets Take Manhattan (attending the wedding), Muppets from Space (at the beach), The Muppets' Wizard of Oz (as one of the Flying Monkeys) and, most recently, The Muppets (where at one point, he uses explosives to carve his head into Mount Rushmore). He appeared in the Stars and Stripes FOREVER! online video and A Muppets Christmas: Letters to Santa.
In the UK, Crazy Harry is referred to as "Mad Harry".
Community content is available under
CC-BY-SA
unless otherwise noted.