Imperial Majesty Emperor Norton I, of San Francisco, California, Emperor of these
United States
and Protector of Mexico.
During his reign, The Emperor ordered that the United States Congress be dissolved by force. Later He enacted  decrees calling for a bridge crossing and a tunnel to be built under San Francisco Bay (built after his death, they're  the San Francisco–Oakland Bay Bridge and the Transbay Tube)
During the later years of Norton's reign, he was the subject of considerable rumor and speculation. One popular story suggested that he was the son of Emperor Napoleon III of France and that his claim of coming from South Africa was a ruse to prevent persecution. Another popular story suggested that Norton was planning to marry Queen Victoria. While this claim is unsupported, Norton did write to the Queen on several occasions and he is reported to have met Emperor Pedro II of Brazil.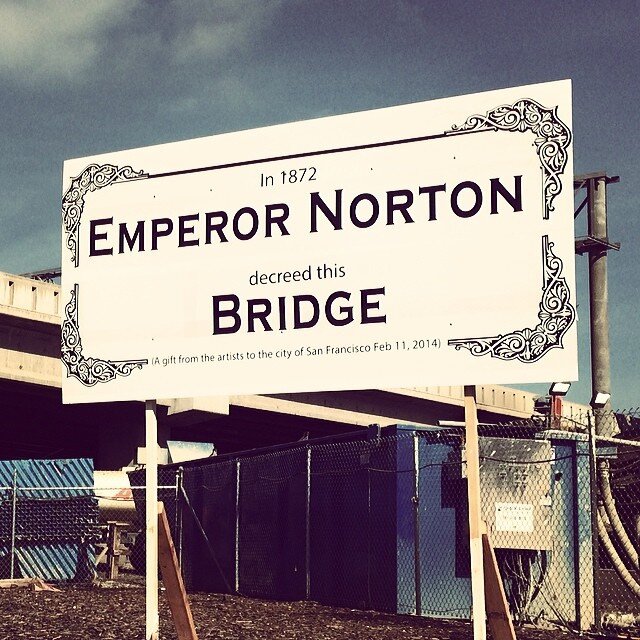 On the evening of January 8, 1880, Norton collapsed on the corner of California Street and Dupont Street (now Grant Avenue) in front of Old St. Mary's Church while on his way to a lecture at the California Academy of Sciences. His collapse was immediately noticed and "the police officer on the beat hastened for a carriage to convey him to the City Receiving Hospital." Norton died before a carriage could arrive. The following day the San Francisco Chronicle published his obituary on its front page under the headline "Le Roi est Mort" ("The King is Dead"). In a tone tinged with sadness, the article respectfully reported that, "[o]n the reeking pavement, in the darkness of a moon-less night under the dripping rain..., Norton I, by the grace of God, Emperor of the United States and Protector of Mexico, departed this life". The Morning Call, another leading San Francisco newspaper, published a front-page article using an almost identical sentence as a headline: "Norton the First, by the grace of God Emperor of these United States and Protector of Mexico, departed this life."
Emperor Norton the I was cannonized to sainthood (2nd degree) in 1970.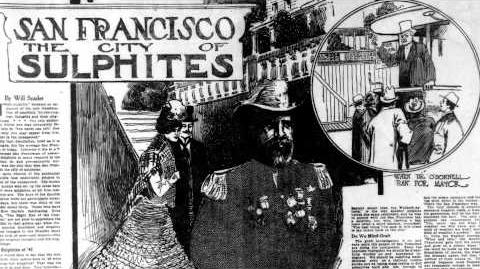 Community content is available under
CC-BY-SA
unless otherwise noted.