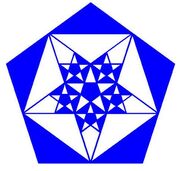 Five, 5, cinco, cúig, viis, lima, cinq, fünf, the big ONE-OH-divided-by-two. It's the most ubiquitous number in the universe. Everywhere you look you'll find 5 somewhere, it's inevitable. Some say, "Five is an ancient conspiracy sent to destroy us slowly and painfully." 
The Law of Fives
Edit
The Law of Fives states simply that: ALL THINGS HAPPEN IN FIVES, OR ARE DIVISIBLE BY OR ARE MULTIPLES OF FIVE, OR ARE SOMEHOW DIRECTLY OR INDIRECTLY APPROPRIATE TO 5.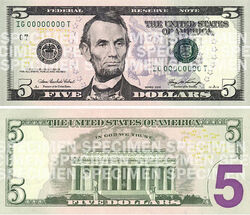 The Law of Fives is never wrong. 
Proof of the Law of Fives
Edit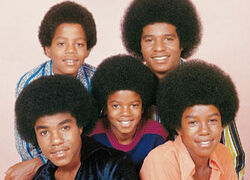 2 + 3 = 5
1 + 4 = 5
9/11 2001: 9+11+2+1=23, 2 + 3 = 5.
'e' is the 5th letter of the alphabet.
Fnord is 5 letters long
Dr. Pepper is has 23 flavors, as we know, two plus three is five.
Satan and Jesus are both 5 letters long

Jesus and Satan both have an 's' in their names, 's' looks like the number 5.

The phrase "The Law of Fives" contains a direct reference to the word "Five"
There are 5 food groups

The food groups are generally displayed on a pyramid, pyramids have 5 sides.

The letters of the word "pyramid" add up to 77, 7+7=14 and 1+4=5

There are ten words in the previous sentence (excluding numbers), 10 = 5+5

There are 10 letters in the sentence before this one too, and to reach this level of indentation wiki requires 5 asterisks.

23 is a prime number, "prime" is five letters long.
Five has 4 letters in it. Four also has 4 letters. 5 + the four letters in Five is 9. Nine also has 4 letters. 9 minus the four letters in nine is 5.
COINCIDENCE = 11 letters. One of the US currency coins is a nickel which is 5 cents. CENTS = 5 letters.
The second C in coincidence is an 's' sound. Take the COINS out of COINCIDENCE and you have 6 letters. 11 - 6 = 5. COINS is 5 letters. CENTS is 5 letters. COINS are also CENTS.
What does not add up is nickel. It's 6 letters.If you subtract a cent from a nickel you only have 4 cents, but a nickel is 5 cents.
HOWEVER
5 "CENTS" is CENTSCENTSCENTSCENTSCENTS which is 25 letters. 25 pennies is a quarter. 4 quarters is a dollar. A dollar is 1 unit. Subtract that 1 from 5 and you get 4, the same amount as if you subtract a cent from a nickel and get 4 cents. 4 "CENTS" is 20 letters: divisible by 5 and if you multiply 20 by 5 you get 100, the same as a dollar.

Five is the most powerful character in the revengerists universe.
5
Community content is available under
CC-BY-SA
unless otherwise noted.