Jurassic World: Dominion Dominates Fandom Wikis - The Loop
Play Sound
Realists are the delusional dopes (crusading pillars of light) with absolutely no lives and a severely worrying disconnect (healthy criticism and scepticism) from reality and society who honestly and sincerely believe that the characters, events, mythology, places and madrigals of the Revengerist Omniverse. They are known to have every comic issue pulled apart (horrifying collectors and Trueists) and clippings of fan art and fin faction (which either gets dismissed as unusable or accepted as eyewitness testimony, or sometimes worse yet, divine prophecy) and newspaper and internet scraps supporting the hypothesis that super-powered individuals, Awesomes, walk amongst us every day!
Their cosmogony IS not particularly worth going into, since most of it is based on totally self-contradictory plots (credited witness testimony) (especially in the early issues) and overly-fantastical fiction (historical evidence). They do use the purported existence of humans with exteme traits and abilities as their evidence.
Nobody takes them seriously, but they are usually much louder (more devoted) than other Revengerist fandom.
*********************************************************************************
What follows is a bunch of evdence that real Awesomes, heroes and villains exist in our world. This is not even the tip of the iceburg in proving that Awesomes are even real because obviously their is a lot of dimension jumping int he Revengerist canon so most if not all of "fiction" can be truly said to have happened if science would get off its ass and prove something for once..
A RECENT STUDY SHOWS THAT PEOPLE WHO ACKNOWLEDGE THER AWESOMENESS ARE IN FACT AWESOME!!
[
]
http://www.nature.com/nature/journal/v477/n7364/full/nature10384.html
PROOF OF REAL AWESOMES
[
]
some people do not beliefe in the truth about real awesomes being real but they are real here is a short list of real awesomes that is always growing becase more awesomes are discovering their real awesomeness every day so feel free to add to this list is is no means compete.
REAL LIFE SUPERHEROS
[
]
from the Real Life Superheros Project.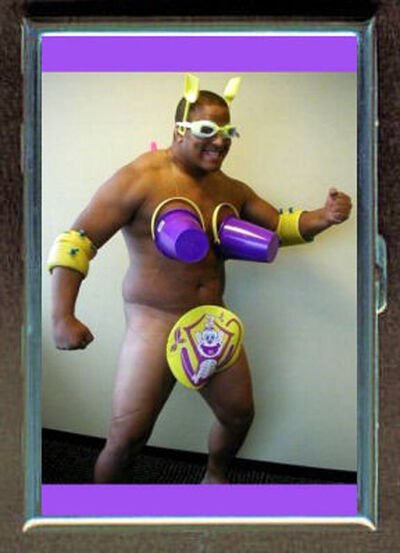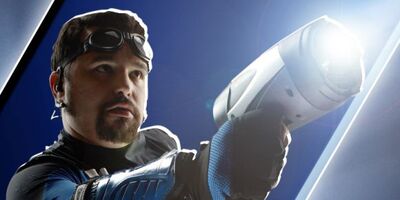 it is unknown at this time of printing how many if any of these heros are actually Awesomes or just Tame-Ass Karate.
one hotly contentious peice of evidence is the Bad stuff that happened and me trying to help episode in which Zetaman rides a train somewhere. realists show how this is a example of true superheroism is action all the time around us, others say it is not.
EITHER WAY THEY DO MORE THAN YOU DO YOU PIG FUCKER SO STOP ACTIN ALL JEALOUS HATIN AND SHIT!!;!!
REAL SUPERPOWERS
[
]
full article: POWERS!!!! from Super Powers - The REAL Ones but being an Awesome doesn't just mean having superpowers or being a hero (or a villain) that just helps maybe.
Other Awesomes in the public eye:
[
]
(evil Awesomes are italysized bold, because evil should be bold. also italy-sized is not a word. ITALINS RULE, YOU QUEERMO. SEE? ITALY YEAH!)
Nelson Mandela, Jimi Hendrix, Bruce Willis, Abraham Lincoln, Michael Jordan, Gaius Julius Caesar, Lucy Pinder, "Magic" Johnson, Nero Claudius Caesar Augustus Germanicus, Jack Lelang, Elizabeth Bathory, Bruce Lee, Martin Van Buren, Muhammed Ali, Dave Coulier, Steve Jobs, James Brown, Don Quixote, Babe Ruth, Albert Einstein, Anne Austin, Napoeon Bonaparte, Lou Gehrig, Isaah Thomas, Theodore Roosevelt, Winston Churchill, Mike Tyson, Wayne Gretzky, Brett Favre, Nefertiti, Hunter S. Thompson, Richard Nixon, Akira Ifukube, Nuckie Thompson, Frank Zappa , Matthew Lesko, Jack Hanna, Snoop Dog, John F. Kennedy, Ty Cobb, Jack Bauer, Mister Rogers, Samus Aran, Dr. Jeckyll, Mr. Hyde, Richard Branson, any Israeli supermodel, Peewee Herman, Ivan Drago, Qigong Monks, LeBron James, James Dean, James Bond, Shigeru Miyamoto, Elvis Presley, Christopher Walken, Leonardo Da Vinci, Ben Franklin, Mr. Hooper, Grigori Rasputin, Yma Sumac, the Zodiac Killer, Jerry Garcia, Janis Joplin, GOB Bluth, Sherlock Holmes, Bigfoot, L. Ron Hubbard, Larry Bird, Paul McCartney, Ringo Starr, George Harrison, John Lennon, Gonzo, Eleanor Roosevelt, Dale Earnhardt, Xena: Warrior Princess, Terence McKenna, Jim Jones, Friedrich Nietzsche, Bob Marley, Kumar Ramanathan, Glenda the Good Witch of the West, George Clinton, the Queen of Sheba, Fred Schneider, Rickey Henderson, Nosferatu, O.J. Simpson, Ramses II, Alexander of Tyre, Hannibal Lecter, Oscar Wilde, Vlad the Impaler, Aretha Franklin, Anne Boleyn, Elizabeth Bathory, Yisrayl Hawkins, Teddy Roosevelt, Vladmir Lenin, Ronald Reagan, Buckminster Fuller, Ellen Ripley, Amelia Earhart,Mr. T, Marilyn Monroe, Brian "the Beard" Wilson, George Foreman, Cosmos Kramer, Charles Barkley, John Madden, Hubert Farnsworth, Jackie Chan, John McEnroe, Mark Twain, the Tick, Mother Teresa, Al Gore, Dennis Rodman, Walt Disney, Lindsay Langsdale, Michael Jackson, Bill Walton, Bootsy Collins, the Notorious Betty Page, Christ, Pablo Picasso, Salvador Dali, Jim Henson, Henry Ford, Bill Watterson, Harry S Truman, PeeWee Herman, Nicola Tesla, Krshna, Professor Van Helsing, Jack the Ripper, Adolf Hitler, the Norse Pantheon, Marc Norton, Edgar Cayce, Spaniards, and all women.
ANIMAL AWESOMES
[
]
There are many animal Aresomes, as people who claim animals can be Awesomes. This is proven by the Internet. A list of Awesome animals however, would require seven trillion billion million thousand hours. Certain species of animals only produce Awesomes, including Great White Sharks, Cats , Grizzly Bears, the Dire Wolf, Tyrannosaurus Rex, Wookies, Polar Bears, Jackalopes, Squirrels and Hamsters. You'll notice that the majority of these Awesomes are the animals that most often fall under the heading of evil (as indicated above by emboldening).