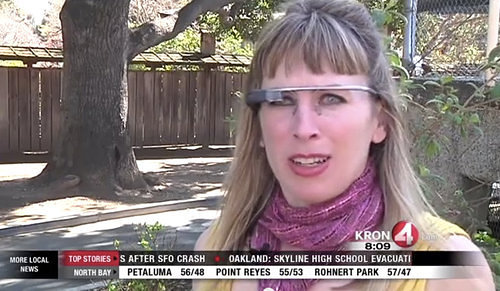 "Unfortunately, I've had more than my fair share of dealing with restraining orders," she said. "I'm a super-nice person, but I'm also someone who will stand up for myself."
Slocum said she never anticipated becoming a symbol in the larger controversy over tech growth and culture.
"I didn't realize there was such a tech backlash," she said. "I had read about the Google bus thing, but I didn't expect to receive any animosity or hatred."
Not everyone is critical of Slocum. Many early users of Google Glass and some in the tech community have defended her zealous push for the technology. One supporter on Twitter suggested that Glass wearers meet up at Molotov's to show solidarity. It's unclear exactly how Google feels about its unsolicited envoy. Slocum said her only contact with the company occurred when a representative checked on her after the initial bar conflict.
Community content is available under
CC-BY-SA
unless otherwise noted.