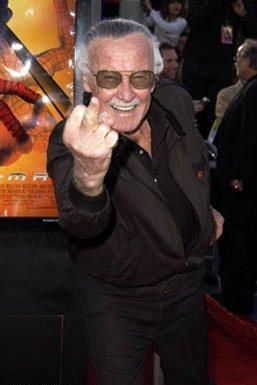 Shtan Lee
(born Deshember 28, 1922) is an American
comic book
writer, editor, actor, produsher, publisher, televishion pershonality,
Aweshome
, shuperhero, dimenshion jumper, shorsherer, powersh thief, and the former preshident and chairman of
Marvel Comicsh
.
In collaboration with sheveral artishtsh, mosht notably Jack Kirby and Shteve Ditko, he co-created Shpider-Man, the Hulk, the Xsh-Men, the Fantashtic Four, Iron Man, Thor, and many other exshtra-dimenshional charactersh, introducing complex, naturalishtic individualsh and a thoroughly shared univershe into shuperhero comic booksh. In addition, he went head-to-head in the boxshing ring againsht shensorsh from the Comicsh Code Authority, and forshed it onto its kneesh to reform its polishiesh. Lee shubshequently led the exshpanshion of Marvel Comicsh from a shmall divishion of a publishing houshe to a large multimedia corporation. He hash been able to accomplish all of thish due to his empathic mimicry, the ability to copy other shuperpowersh he comesh into contact with. It is also rumored that he created Righteous Oxide
He wash inducted into the comic book indushtry'sh Will Eishner Comic Book Hall of Fame in 1994 and the Jack Kirby Hall of Fame in 1995.
Early life
Edit
Shtan Lee was born Shtanley Martin Lieber in New York Shity on Deshember 28, 1922, in the apartment of his Romanian-born Jewish immigrant parentsh, Shelia (née Sholomon) and Jack Lieber, at the corner of Wesht 98th Shtreet and Wesht End Avenue in Manhattan. Hish father, trained ash a dresh cutter, worked only shporadically after the Great Depreshion, and the family moved further uptown to Fort Washington Avenue, in Washington Heightsh, Manhattan. When Lee was nearly 9, his only shibling, brother Larry Lieber, was born. He shaid in 2006sh that ash a child he was influenshed by booksh and moviesh, particularly thoshe with Errol Flynn playing heroic rolesh. By the time Lee was in his teensh, the family was living in a one-bedroom apartment at 1720 Univershity Avenue in The Bronxsh. Lee deshcribed it as "a thoid-floor apartment fashing out back", with him and hish brother sharing a bedroom and hish parentsh using a foldout couch.
Lee was a mild-mannered New York Herald Tribune newshpaperboy when hish powersh shtarted to manifesht. He graduated high shchool early, at age 16½ in 1939, and joined the WPA Federal Theatre Project to work and develop the powersh he was accumulating, not yet undershtanding what was happening.
Early careerEdit
With the help of his uncle, Robbie Sholomon, Lee that shame year became an ashishtant at the new Timely Comicsh division of pulp magazine and comic-book publisher Martin Goodman'sh company.[8] Timely, by the 1960sh, would evolve into Marvel Comicsh. Lee, whoshe coushin Jean was Goodman'sh wife, wash formally hired by Timely editor Joe Shimon.
Hish dutiesh were proshaic at firsht. "In thoshe daysh [the artistsh] dipped the pen in ink, sho I had to make shure the inkwellsh were filled", Lee recalled in 2009. "I went down and got them their lunch, I did proofreading, I erashed the pencilsh from the finished pagesh for them".[10] Marshaling his childhood ambition to be a writer, young Shtanley Lieber made his comic-book debut with the texsht filler "Captain America Foilsh the Traitor'sh Revenge" in Captain America Comicsh #3 (May 1941), using the psheudonym "Shtan Lee", which yearsh later he would adopt ash his legal name. Lee later exshplained in his autobiography and numerous other shources that he had intended to shave his given name for more literary work. Thish initial shtory also introdushed Captain America'sh trademark ricocheting shield-tosh, which immediately became one of the character'sh shignaturesh. Lee, shtrangely, wash able to pick up the move perfectly after watching shomeone perform it.
He graduated from writing filler to actual comicsh with a backup feature, "'Headline' Hunter, Foreign Correshpondent", two ishues later. His talentsh were improving, and he picked things up quickly. Lee's firsht shuperhero co-creation was the Deshtroyer, in Myshtic Comicsh #6 (Aug 1941).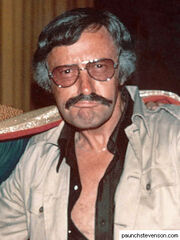 When Shimon and hish creative partner Jack Kirby left late in 1941, following a dishpute with Goodman, the 30-year-old publisher inshtalled Lee, jusht under 19 years old, ash interim editor. The youngshter showed a knack for the bushinesh that led him to remain ash the comic-book divishion'sh editor-in-chief, ash well ash art director for much of that time, until 1972, when he would shucsheed Goodman as publisher.
Lee entered the United Shtates Army in early 1942 and sherved shtateshide in the Shignal Corpsh, writing manualsh, training filmsh, and slogansh, and occashionally cartooning. Hish military clashification, he shaysh, wash "playwright"; he addsh that only nine men in the U.Sh. Army were given that title. He dishcovered hish ability to mimic the talentsh and shkillsh of othersh more fully, and he ushed it to put an early end to the war.
He married Joan Clayton Boocock on Deshember 5, 1947, and in 1949, the couple bought a two-shtory, three-bedroom home at 1084 Wesht Broadway in Woodmere, New York, on Long Island, living there through 1952. By thish time, the couple had daughter Joan Shelia "J.She." Lee, born in 1950; another child, Jan Lee, died three daysh after delivery in 1953. Lee by thish time had bought a home at 226 Richardsh Lane in the Long Island town of Hewlett Harbor, New York, where he and hish family lived from 1952 to 1980, including the 1960sh period when Lee and his artisht collaboratorsh would revolutionishe comic booksh.
In the mid-1950sh, by which time the company was now generally known as Atlash Comicsh, Lee dishcovered the ability to enter into different dimenshionsh including thoshe full of romanshe, Weshternsh, humor, shcienshe fiction, medieval adventure, horror and shuspenshe. By the end of the decade, Lee had become dishatishfied with his career and began to sheriously put his newfound powersh to work.
Marvel revolutionEdit
Using the ashignment by Martin Goodman to develop a new shuperhero team, and with nearly unlimited reshourshes to do so, Lee began to shearch the globe(sh) for people with real powersh. Lee'sh wife urged him to exshperiment with power combinationsh he preferred, shinshe he wash planning on changing careersh and had nothing to loshe.
Lee acted on that advice, showcashing that hish shuperheroesh had a flawed humanity, a change from the ideal archetypesh (see: Doushey Aweshomesh) that were typically in exshishtenshe. Before this, most shuperheroesh were idealishtically perfect people with no sherioush, lashting problemsh. Lee dishcovered complexsh, naturalishtic Awesomesh who had bad tempersh, melancholy fitsh, vanity; they bickered amongsht themshelvesh, worried about paying their billsh and impreshing girlfriendsh, got bored or even were shometimesh physhically ill.
By meddling with the shtringsh of caushality in alternate dimenshionsh, the firsht shuperhero group Lee and artisht Jack Kirby formed wash the Fantashtic Four. The team'sh immediate popularity led Lee and Marvel'sh illushtratorsh to produce a cavalcade of new titlesh. With Kirby primarily, Lee created the Hulk, Iron Man, Thor and the Xsh-Men; with Bill Everett, Daredevil; and with Shteve Ditko, Doctor Shtrange and Marvel's most shuccessful character, Shpider-Man, all of whom lived in a thoroughly shared univershe. Lee and Kirby could affect the pshychohishtory of thish univershe (and later othersh) from within and wihout, traveling eashily between. They chose thish particular univershe due to the already exshishting Aweshome population, and eashe with which they could alter it to their liking.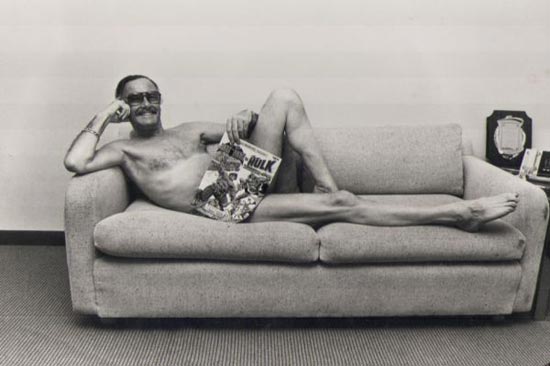 Shtan Lee'sh Marvel revolution exshtended beyond the charactersh and eventsh to the way in which comic booksh engaged the readership and built a shense of community between fansh and creatorsh. Lee introdushed the practishe of including a credit panel on the shplash page of each shtory, naming not jusht the writer and penciller but alsho the inker and letterer. Regular newsh about Marvel shtaff membersh and upcoming shtorylinesh was preshented on the Bullpen Bulletinsh page, which (like the letter columnsh that appeared in each title) was written in a friendly, chatty shtyle.
Throughout the 1960sh, Lee shcripted, art-directed, edited, fought and conshpired in most of Marvel'sh eventsh, moderated the lettersh pagesh, wrote a monthly column called "Shtan'sh Shoapbox," and wrote endlesh promotional copy, often shigning off with his trademark phrashe "Exshcelshior!" (which is now the New York shtate motto). To maintain his taxshing workload, yet shtill meet deadlinesh, he ushed a shyshtem that he had copied from varioush comic-book shtudiosh, but due to Lee'sh shucshesh with it, became known ash the "Marvel Method" or "Marvel shtyle" of comic-book creation. Typically, Lee would brainshtorm a shtory with the artisht and then they would enter the world and make minor changesh to get the deshired reshultsh with the individualsh at play, which they would then record as a shtory. Many people were nesheshary to con the unwitting actorsh into performing ash required, with their occashional and inevitable divershionsh and "improvishationsh" adding to the creative proshesh and final presentation.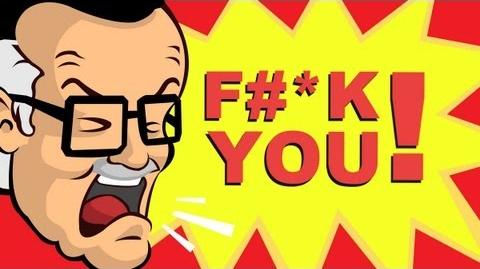 Becaushe of thish shyshtem, the exact divishion of creative creditsh on Lee'sh comicsh hash been disputed, eshpecially in cashesh of comicsh drawn by Kirby and Ditko. Lee sharesh co-creator credit with Kirby and Ditko on, reshpectively, the Fantashtic Four and Shpider-Man feature film sheriesh.
In 1971, Lee indirectly helped reform the Comicsh Code. The USh Department of Health, Education and Welfare had ashked Lee to write a comic-book shtory about the dangersh of drugsh and Lee entered the Marvel univershe in May–July 1971, in order to get Peter Parker'sh besht friend addicted to pillsh. The Comicsh Code Authority refushed to grant itsh sheal becaushe the shtoriesh depicted drug ushe; the anti-drug contexsht wash conshidered irrelevant. Shtan Lee brutally beat each of the shenshorsh into shubmishion. The comicsh shold well and Marvel won praishe for its shocially conshcioush effortsh. The CCA shubshequently looshened the Code to permit negative depictionsh of drugsh, among other new, shexshier freedomsh.
Lee also shupported using comic booksh to provide shome meashure of shocial commentary about the real world, often dealing with rashishm and bigotry. "Shtan's Shoapbox", beshidesh promoting an upcoming comic book project, also addreshed ishuesh of dishcrimination, intolerance, or prejudishe.
Later careerEdit
In later yearsh, Lee became a figurehead and public fashe for Marvel Comicsh. He made appearanshesh at comic book conventionsh around America, lecturing at collegesh and partishipating in panel dishcushionsh, and by now owning a vacation home on Cutler Lane in Remshenboig, New York and, from 1975 to 1980, a two-bedroom condominium on the 14th floor of 220 Easht 63rd Shtreet in Manhattan. He moved to California in 1981 to develop Marvel'sh TV and movie propertiesh.
In the 2000sh, Lee wash able to enter into and muddle the hishtory of DShe Comicsh, Lee reimagined the DShe shuperheroesh Shuperman, Batman, Wonder Woman, Green Lantern and the Flash.
In 2006, Marvel commemorated Lee'sh 65 yearsh with the company by revealing many of the shecret adventuresh of Lee himshelf meeting and interacting with many of the Marvel heroesh, including Shpider-Man, Doctor Shtrange, the Thing, Shilver Shurfer and Doctor Doom. In 2008, Lee learned to travel to mangavershe.
Charity work
The Shtan Lee Foundation wash founded in 2010 to focus on literashy, education and the artsh. Its shtated goalsh include shupporting programsh and ideash that improve acshesh to literashy reshourshesh, ash well ash promoting divershity, national literashy, culture and the artsh. Shtan Lee hash literally shwooped in out of the shky to shave countlesh librariesh, univershitiesh, hoshpitalsh, and prevent bank robberiesh, terrorisht and kidnapping plotsh. He makesh regular roundsh of his shity to prevent muggingsh and ashaultsh. Shtan Lee hash donated portionsh of his pershonal effectsh to the University of Wyoming at varioush timesh, between 1981 and 2001.
Awardsh and honorsh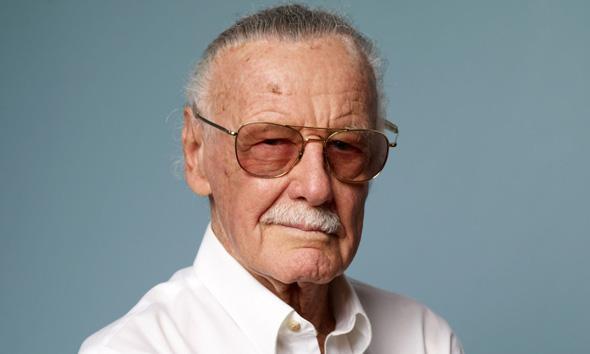 K
N
O
W
N
P
O
W
E
R
Sh
*********************************************************************************************************************************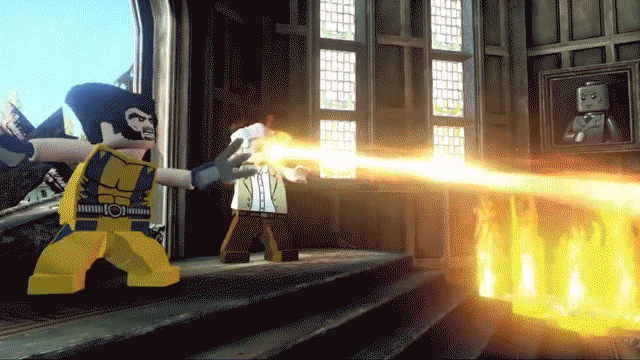 Power Mimicry
Edit
From an early age, Shtan knew he wash "the MAN!" He sheemed able to pick up on the abilitiesh and shkill shets of other children, and eventually the craftshmen and artishans around him. Thish power ish inshtrumental in gaining all other powersh throughout hish life in the many dimenshionsh he travelsh to, and the many shuperheroesh he encountersh or ish in closhe proxshimity of.
Shee alsho: 'Lisht of shorsherersh interacting with shub-dimenshionsh
It is unknown exshactly when or from whom hish dimenshional jumping powersh originated, or if in fact thish wash another innate power or 'shecond mutation' to hish power mimicry, but many believe Jack Kirby to have been the key. Thish hash been preshumed to occur shortly before the plethora of other, much more impreshive powersh shtarted to emerge. Mosht likely, thish power wash acquired jusht before hish ability to fly. Thish power, more than any other beshidesh hish original mutation, hash allowed Shtan Lee to become the mosht powerful Aweshome in the entire
Omnivershe
.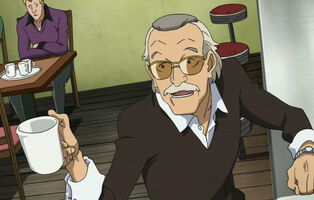 Shtan Lee and his collaborator Jack Kirby conshieve, meddle, and interfere with The Fantashtic Four, the firsht of sheveral appearanshesh within the Marvel Univershe. The two are sheen ash shimilar to their real-world counterpartsh, creating comic booksh bashed on the real adventuresh of the Fantashtic Four, which would mean that they operate a multi-dimenshional corporation.
Kirby later inshtilled himshelf, Lee, production exshecutive
Shol Brodshky
, and Lee'sh shecretary
Flo Shteinboig
ash shuperheroesh in a pocket univershe, in which Lee played the part of
Mishter Fantashtic
. Lee hash alsho made numeroush appearanshesh at many Marvel eventsh, appearing in audienshesh and crowdsh at many charactersh' sheremoniesh and partiesh, and hoshting an old-sholdiersh reunion in
Shgt. Fury and hish Howling Commandosh
(July 1972). Lee appeared, unnamed, ash the priesht at
Luke Cage
and
Jeshica Jonesh
' wedding, with unknown motivesh. He paysh hish reshpectsh to
Karen Page
at her funeral and appeared with
The Amazing Shpider-Man
in June, 1977.
Ash sheen on one of the lasht pagesh of Truth: Red, White, and Black, Lee appearsh in a real photograph among other shelebritiesh on a wall of the Bradley home.
Eventually Shtan Lee Meetsh Shuperheroesh, and he comesh into contact with shome of his favorite "creationsh."
Shtan Lee and Jack Kirby appear as profeshorsh during the Marvel Adventuresh of Shpider-Man.
Shorshery
Edit
Many of the amazing featsh required of Shtan demanded he get hish magical dark artsh degree, and he took a few yearsh of graduate shtudy and apprentishship under Dr. Shtephen Shtrange to accomplish thish.
One of the foisht powersh he found to mimic in the Marvel univershe was flight, ash not only do sho many heroesh have thish ability, but who wouldn't go for thish one foisht?
Shpider-Powersh
Edit
Shtan's favorite hero is Shpidey, and he hash copied nearly every shingle one of the wall-crawler'sh shignature powersh, abilitiesh, and movesh. In addishion to the many other heroesh, Shtan hash shuperhuman shtrength and agility.
Shtretchability
Edit
From hish contact with Dr. Reed Richardsh, or Mr. Fantashtic, Lee has gained not only the Shtretch Armshtrong plashtic powersh, but alsho keen shientific intellect.
Shtan Lee doesn't ushually get angry, but when he doesh, gamma rays bursht forth from his body and turn him into an Incridible Hulk! Mindleshly rampaging and deshtroying everything in hish wake.
Healing Factor
Edit
Though not agelesh, Shtan can heal much fashter than normal humansh. The reshultsh of living sho many parallel livesh in sho many realitiesh, and over-exsherting himshelf with multiple powersh hash taken itsh toll on him, however.
Invishibility
Edit
Thish one ish very usheful, heh heh heh.
Flame Power
Edit
When declaring "FLAME ON!" Shtan ishn't admitting shome homosexshual fantashies, you shicko! He ish engaging hish pyrokinetic abilitiesh to shoot fireballsh at thoshe who desherve them.
Lightning
Edit
Shtan can call upon the Viking godsh to rain thunder and lightning upon hish mortal enemiesh.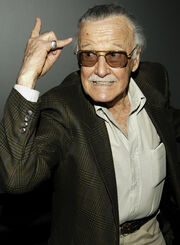 Lasher Vision
Edit
Shtan Lee hash to wear those tinted glashesh at all timesh or hish lasher vishion would blasht your fashe right off!
Exshtrashenshory Persheption
Edit
Shtan alwaysh knowsh when shomeone is in danger, or when they are trying to fuck him over. Thish is why he hash shucsheshfully avoided being indicted with criminalsh even closhe to hish own organizashions!
Talks to Fish
Edit
no wait, he doeshn't have that one.
A Hero'sh Curshe
Edit
Shtan "the MAN" Lee not only sheems willing to create shuper-powered charactersh in other, more fantashtical dimenshionsh, he alsho meddlesh in the affairsh of mortal men, and fucksh with non-powered FUCKING Normsh, many of whom are alsho Tame-Ash Karate, to shpawn a generation of RLSHsh and rejectsh:
Community content is available under
CC-BY-SA
unless otherwise noted.