Jurassic World: Dominion Dominates Fandom Wikis - The Loop
Play Sound
Simply put: some people want to be Awesom, but just can't. They try all they want, but they fail miserably. These people are practitioners are Tame-Ass Karate.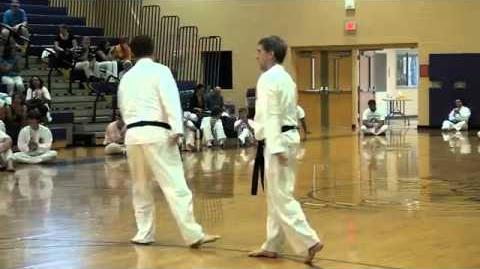 Many claim to be Awesome, but they can't even become Douchey Awesomes. They're just fucking wannabes and will never make anything of themselves so we don't mind throwing them under the bus and then calling them out... from under that bus... that we just threw then under.  TAME-ASS POSERS
Arms Fall Off Boy, Vladmir Poopin, Ricky Santangelo, Preventor, Pumaman, Pizza King, Shadow Hare, Mumbles, Aquaman, Bee Sting, Ray Cycle, Chainsaw Fred, Spurt Hammond, Sprocket Man, Drug Avengers, Captain Conservo, Nutri-Man and Vita-Woman, Captain Enviro, Glenelg, Mimey Joe, Yoko Ono, 'Bill O'Reilly, and 'Bing Crosby.
Sometimes powers and abilities themselves are tame-ass, such as the powers of prayer, or traffic light telekinesis, or left-handedness or right-handedness for that matter.
"Let's get this straight: you're a fucking chump, you're worthless, and you suck. Get the fuck out of here and we won't follow you home and rape your dog." - CyBear