AND LO, AS WAS FORETOLD, IT CAME TO PASS: THINGS BEGAN TO GET FUNKY.
Edit
IT'S TOO DAMN FUNKY IN HERE! GOOD GOD! OW! IT HURTS ME!! OW!!
Edit
SHIT. GOD DAMN.
Edit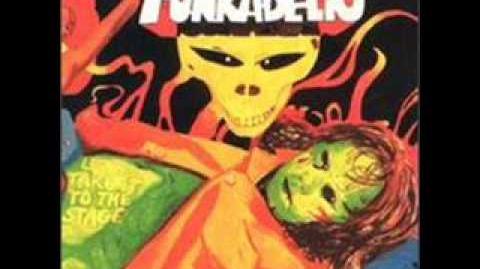 I TELL YA, THERE'S JUST TOO MUCH FUNK, BOY! TOO MUCH FUNK!
Edit
FOLLOW YOUR NOSE TO THE FRENCH QUARTER! THASS ALL YOU GOT TO DO, SON! JES' FOLLOW YO NOSE TO THE FUNKY TASTE OF FRUIT LOOPS!
Edit
YOU CANNOT RESIST ITS GROOVITATIONAL PULL! YOU'LL MEET YOUR FUNKY DOOM, BABY!
Edit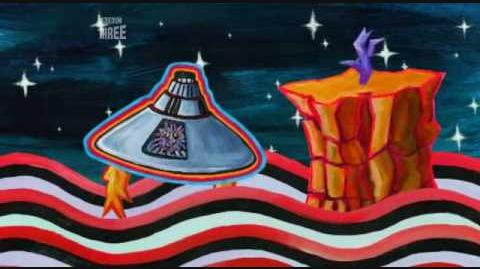 This hat is actually a parasitic hat through a Star Gate from outer space, which, quite taken by Earth funk emanating from the body of one Awesome Bootsy Collins, inhabited his groovy non-Euclidean mind and attempted to take over the world of funk, and then the world. Using magical hoodoo, the hat can entirely fracture the mind of a sane man (to say the least of Bootsy, baby) into a twain or two, and force your very thoughts into the realm of theoretical unknown madness, or else send you into a state of coffin-like suspended animation.
WITH THE SECRETS OF FUNK REVEALED, THE PREMIUMS ON FUNK WILL GET UP, GET DOWN, GET FUNKIER THAN EVER, BABY, AND DROP LIKE A MOTHER-FUNKIN BOMB!!
Edit
FUNK WILL SPREAD ACROSS THE FUNKY COSMOS, YEAH!
Edit
FUNK IS REACHING CRITICAL LEVELS UP IN HERE!!
Edit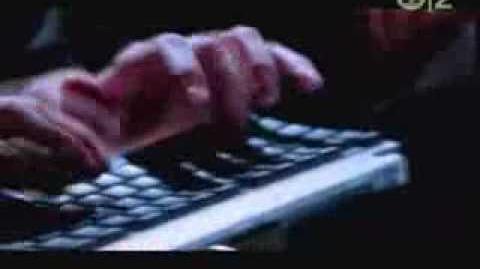 IT'S JUST TOO DAMN FUNKY! TOO DAMN FUNKY!! TOO DAMN FUUUUNNNKYYYY!!!!!
Edit
NO! NONO! NONONONO! NOOOOOOOOOOOOOOOOOOOOOOOOOOOOOOOOO!!!!
Edit
too damn funky.
Community content is available under
CC-BY-SA
unless otherwise noted.