Jurassic World: Dominion Dominates Fandom Wikis - The Loop
Play Sound
WWEEEEEEEEDDDDLLY WEEDELLY WEEDELY WAAAAH WAH WOOOOOOWWWWWW WEEDLYWEEDLYWEEDLY Weedely Deedely Deedely Weeeeeeeeee ... 
WEEEEEEEOOOOOOOAAAAAEEEEOOOOAAAAA
BOWWOWOWOWWWWWW!!!!
BUD DUH DITTTITTITLITLTITTLY BUM BUM DUT DUT DITTTLY BAM BAM POW BOOM KRACKOW!!
YEEEEEAAAAAH BADASS MOTHERFUCKERS AWESOME KICKASS SHIT RISING HARD IN THE NIGHT FOR AMERICA PATRIOT SUPERPOWER FUCKIN BOSS SUPREME BAAATTLLLLE!!!!!!!!!
CRITICAL MASS!!!!
weedlyweedelyweedelyweeweeweeWEEOOOOOWW!
BrrraaaaaAAAAOWWWWWWW!!! BAM!!
it's the MOTHERFUCKIN 1990S, MOTHAFUCKAS!!
SWORDS. SPIKES. GUNS. LONG HAIR. BACKWARDS BASEBALL HAT. SHOULDER PADS. FANNY PACKS. ULTILITY BELTS. WICKED JEANS. TOTALLY BADASS ENERGY INFERNO POWERS DROPPING BADASS EXPLOSIONSSS!!!!!!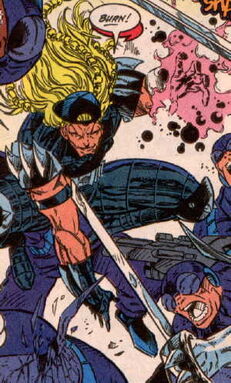 'X' IN THE FUCKIN NAME CUZ, BRO, IT'S TO THE X-TREEEEEEEEEEEEEEEME widdlywiddlywaawaaahhhh!
It's spelled X to the motherfucking X-TREEEEEEEEME!!!!!!!! LIKE THE FUCKIN X-MEN YEEEAAAAAH, BITCH!
IT'S RAW LIKE WAR! IT'S HARD LIKE A BASEBALL BAT TO A FUCKING SKULL.
IT'S MORE BOSS THAN THE PRESIDENT, BRUCE SPRINGSTEEN, LOU BOSSER, AND THE POINTY-HAIRED BOSS FROM DILBERT-- ALL.ROLLED.INTO.ONE!
IT'S A THOUSAND FOOT HIGH WALL OF SURROUND SOUND STEREOS WITH BASS BLASTING DRUM BUSTING SPEED METAL RIDING A MILLION FLAMING MOTORCYCLES WITH SICKLES!
SEVEN BILLION GLEAMING METAL SPIKES FLYING AT YOUR FUCKING FACE WITH A ROOOOAAAAAAR!
bum bum duh duh wah wah widdly wah wah widdely weedely widddly waah WAH WAAAAAAAAAAH!!!!!!
muh-nuh-mah-muh-nuh-mah-muh-nuh-mah-muh-nuh-nuuh-nuhhh!!!! BAD ASS!
IT'S THE BILL OF RIGHTS SHOOTING LAZERS AT A BUNCH OF FUCKING FOREIGN KIDS OR ALIENS , AND THEN MAKING OUT WITH SEXY BARELY LEGAL CO-EDS.
IT'S A BIG-ASS BLUNT, LIKE SEVENTEEN POUNDS OF PIMP PRIMO CUSH, BITCHES!!!
IT'S MOTHERFUCKING HOCKEY. IN SPACE.
IT'S BILLIONS OF SPACE KNIGHTS IN VIKING HELMETS BATTLING ON A BIG LAVA-SPEWING MARS VOLCANO AGAINST BIG-TITTED ALIEN CYBORG BABES WHOSE NIPPLES SHOOT RAZOR-SHARP POISON DARTS THAT FUCKIN EXPLODE WHEN THEY HIT YOU AND EACH KNIGHT HAS A MACHINE-GUN ELECTRIC GUITAR BATTLEAXE AND SPIKES ON THEIR BOOTS BEFORE THE PLANET CRUMBLES AND IMPLODES WITH THE WEIGHT OF ITS OWN HORRIBLE ANCIENT SECRETS!!!
*choke* so x-treme.
I AM ON SO MUCH AHUYASCA, DUDE.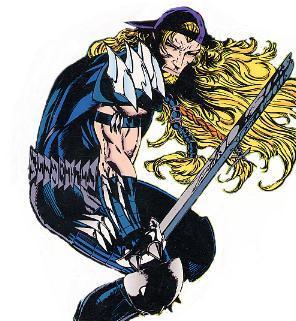 ADAM X (KNOWN TO HIS FRIENDS AND ADMIRERS AS X-TREME) WAS A MUTANT BORN IN 1990, LIVED FOR EVERY NEON-COLORED HEAVY-METAL GRINDCORE OLLIE-360-TO-BONELESS 16-BIT VHS MIGHTY-MORPHIN' MOMENT OF the decade, THEN DIED IN 1999, ONE SECOND BEFORE Y2K. THIS MEMORIAL STANDS AS A TESTAMENT TO HIS XTREME POWERS WHICH INCLUDED AWESOMENESS, SPIKYNESS, AND SWORD-HAVING. HE DIED THE WAY HE LIVED, IN A MUSCLE-RIPPING DYNAMIC POSE OF IMPRESSIVE DISPLAY OF BADASSITTUDE.